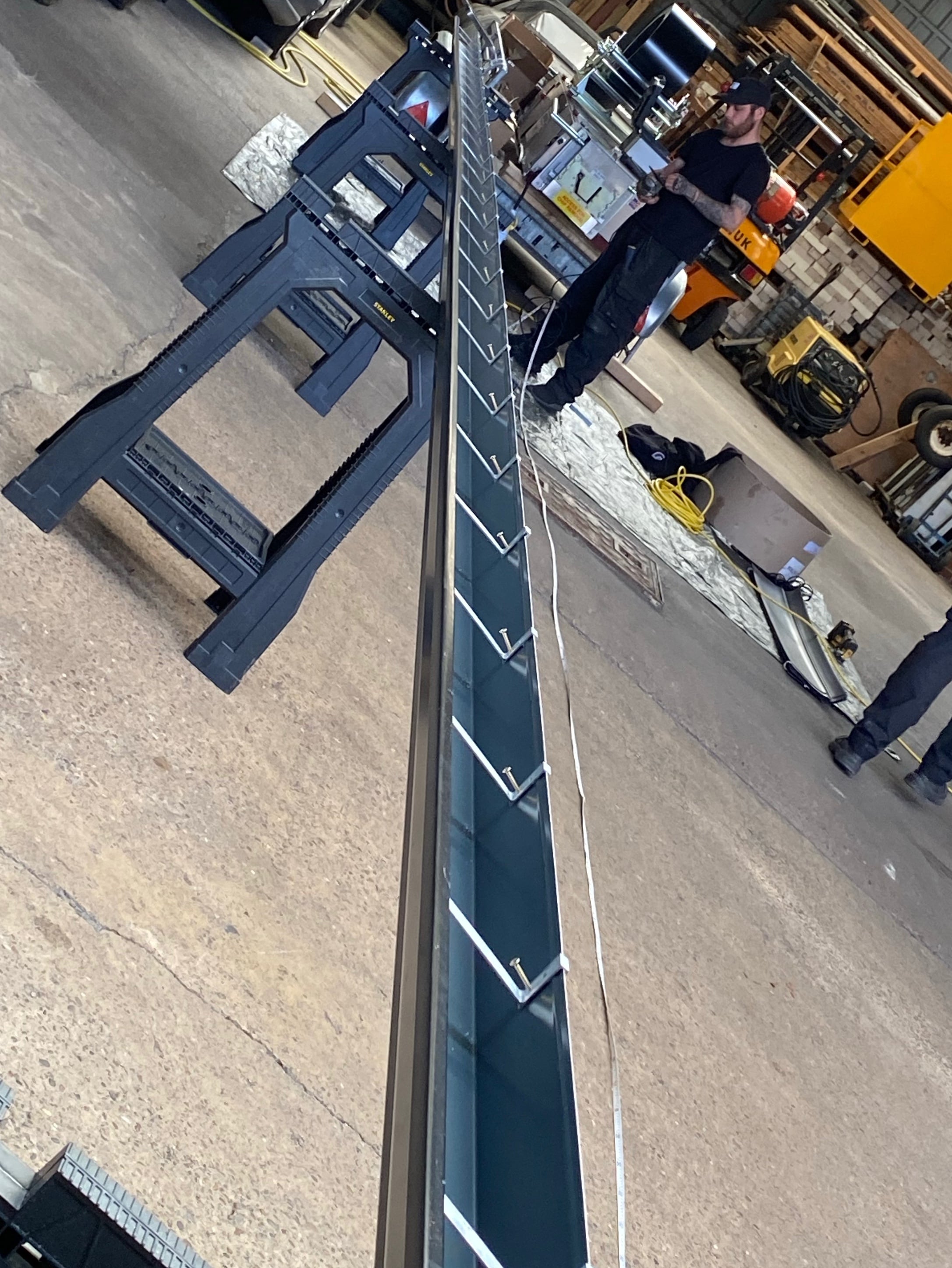 Now Offering Seamless Aluminium Guttering!
We are now supplying and fitting the very best guttering money can buy! Seamless aluminium guttering made to measure on site. With joints or unions seamless aluminium is by far the best product on offer When it come to guttering. We have highly experienced teams and all our teams have been trained up to meet the industry standard. So if you require seamless aluminium guttering in Sheffield get in touch with Sheffield gutter services. All materials, access, labour and waste disposal taken care of and it comes with a 35 year warranty!
Find out more click here.