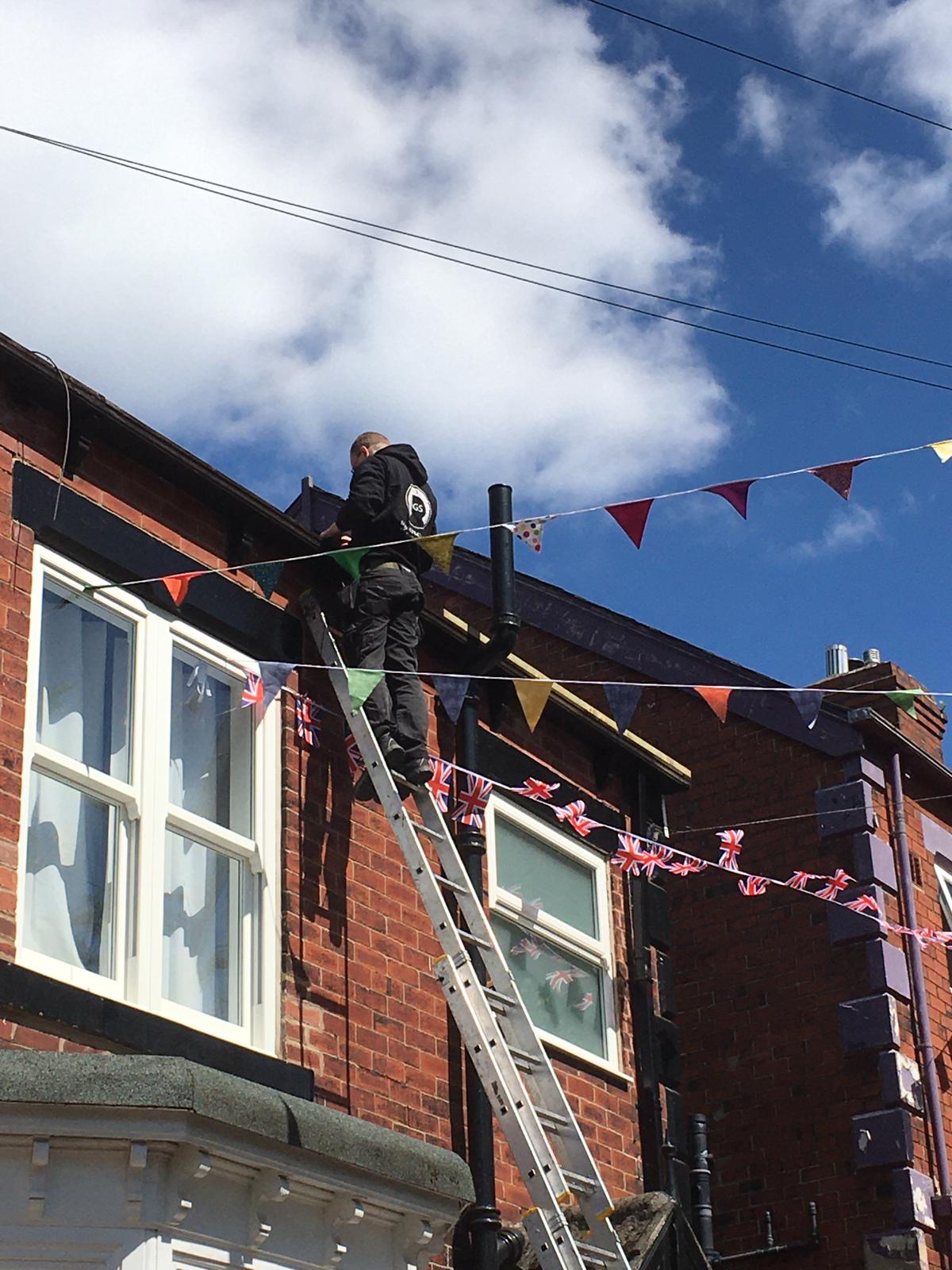 The Week Following VE Weekend
We Hope you enjoyed VE Weekend ! Still Cleaning Gutters
Last week the country celebrated Victory in Europe day. A day that has a special meaning to us all. This troublesome little virus has certainly caused a big shake. With all the uncertainty flying about on the TV, News and social media it was nice to see families sat outside, enjoying the sunshine, music and celebrations. Even in these crazy times people took the time and effort to recognise what we can all achieve when we work together as a nation. All whilst maintaining social distancing of course.
As restrictions lower and the country looks at getting up and running, here at Sheffield Gutter Services we understand the importance everyone has to play to over come this unexpected threat to our nations way of life. We maintain the highest caution, ensuring contactless gutter cleans and payment options for all our customers
Additionally, we would like to emphasise that we try to fit around your schedule and work within your best needs. Here we have Gareth working hard during VE weekend, ensuring he never leaves a job till he and the customer are happy.
Our Gutter Cleaning Services
Other than gutter cleans, we provide numerous other services. These include moss removal, conservatory cleans & driveway patio cleans using our pressure washer. Here's a sneak peak via our instagram.
https://www.instagram.com/p/Bv1x8C6A1K4/
Moreover, on this particular job, we carried out a sand and seal perfect for block pavings. This helps to prevent staining in the future and weeds from growing. However if you wish to find out more information regarding pressure washing please follow the below link.