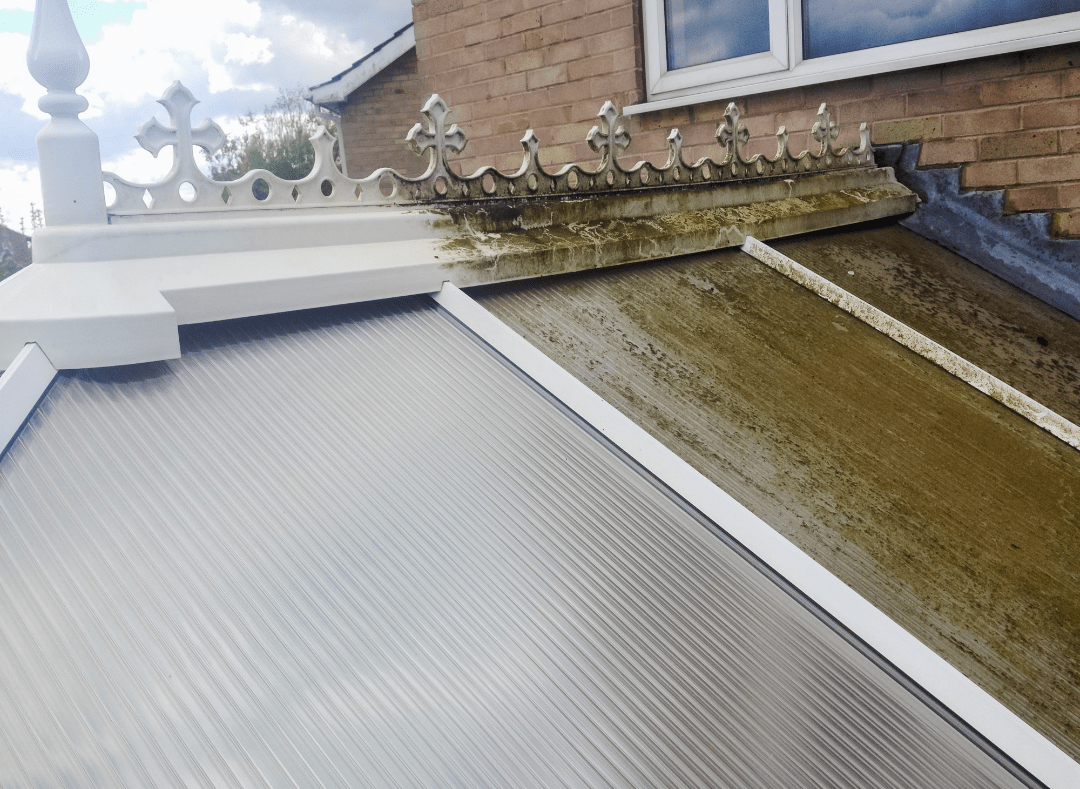 We Can't be the Only Ones Who've Noticed This?
With everyone pulling together and adhering to the national lock-down, we've all been spending an unusually large amount of time at home…. It get you thinking…
Having spent the last month or so primarily at home, its only now we've realised what areas of our homes are starting to require a it of attention. I know I certainly have! Spending more time at home that ever before working, relaxing, teaching, living, eating, even socialising with video calls. The list of home improvements you thought you had well under control, actually turns out to be a list as long as your arm
It looks like this could be our new 'normal' so why don't you make the most of your home and address those long neglected areas ready for the good weather that's heading our way. Here at Sheffield Gutter Service we though it might be nice to give you some hit & tips to help you get the shine back in your home.
Does your Conservatory Need Cleaning?
Its the one area of our homes that gets little use during those cold and damp winter months. The poor weather, lack of heating and out little feathery friends tend to take there tole and leave our conservatories looking tired, weathered and uninviting. Make the most of your home and get your conservatory gleaming again.
Some older uPVC frame and roof panels can lose their lustre and shine because of a significant build-up of dirt and grime on their surface.
If this scenario sounds familiar, don't worry we've put together a few hints and tips using easy to find house hold ingredients to help you get back the sparkle back in your home.
We only use specialist uPVC cleaning and renovation products but not every one has these kinds of products laying around under the kitchen sink
How to clean and whiten Conservatory and Window Frames
Mix 1 part vinegar with 4 parts hot water and pour the mixture into a spray bottle, If you don't have one, a bowl and a sponge works just fine.
Spray or wipe the solution on to the uPVC and leave it to stand for a good 10 minutes.
Use a clean, dry and smooth cloth to wipe down and remove any excess liquid.
If this doesn't work, baby wipes are great for delicate cleaning jobs and will clean most things.
Don't use abrasive cleaning solutions because they will scratch the top layer of the uPVC and permanently remove the 'shiny' or 'glossy' finish.
If you find that this is not strong enough to remove a build-up of dirt, dead insects, cobwebs and grime; you may want to use one of the specialist uPVC cleaning product,
Things to avoid when cleaning your Conservatory and Window Frames
Applying too much pressure when cleaning the uPVC
Bleach
Methylated spirits
Nail varnish remover
WD40
White spirits
Wire wool or iron wool
Scouring pads
With plenty of elbow grease, a little time and possibly even a head for heights (to get those hard to reach bits) you'll find your conservatory and uPVC window frames looking bright and sparkly once again ready to enjoy the sunny days.
IF THIS ALL SOUNDS A BIT TO MUCH LIKE HARD WORK AND YOU DON'T LIKE THE LOOK OF THOSE OLD DODGY STEP LADDERS AT THE BACK OF THE GARAGE OR GARDEN SHED…
NEVER FEAR SHEFFIELD GUTTER SERVICE IS HERE!